Automation is not a novelty in business. It helps to save plenty of time and increase job quality by replacing tedious manual work. One of the methods is web scraping, known also as data extraction or web crawling. However, now everyone is aware of how it can actually work and how to use it within their business. Let's catch a glimpse of how this tool can help you to improve your business.
What is web scraping?
The internet is built of data. You can reach plenty of information about your market and competitors available online. The problem begins when you really need to find it, collect it from all around the net, and prepare for analysis. Of course, you can do it manually, but let's be frank – it will take you ages, especially if you need to monitor tens or hundreds of websites. And here is when web scraping comes into play.
What is web scraping? To put it simply, it's the process of gathering data by a bot or program enabled to read HTML code from web pages. The bot in operation is looking for specific data and then extracting it and placing it into your database for further analysis.
There are many advantages of such an approach, such as:
With the help of web scraping, you don't need to collect the data manually, from dozens of websites each day. It will be done automatically, which will release your time and human resources.
Human work always comes with the risk of failure. When you delegate the operational work to machines, you can expect an increased accuracy and efficiency. With well-written code, you will not skip any important resource and receive data that is always up to date.
With the help of web scraping, you can not only receive the data scraped but also transformed it into the format of your choice and placed it into your excel sheets.
Web Scraping Ideas For Business
To give you an overview of how web scraping can improve your business in practice, let's catch a glimpse of 5 ideas of how you can use web scraping in your business.
Lead Generation
There's no business without lead generation. Of course, there are many ways to attract them, for example via an advertisement or social media. However, believe me, or not, it might be much more time and cost-effective to delegate this task to a scraping bot.
Web scraping bot can provide you with your potential leads' contact information from numerous websites, within an extremely short timing. The only thing that you need to do is to define attributes of your target clients, like job position, industry, age, or geolocation. Then the machine will scrape the contacts from all available channels, such as social media, websites, publications. It will next collect the data into one file and send it to your database in a format of your choice, with CSV as an example. Once you have the contacts, you can kick off with a cold mailing campaign and try to convert them into clients.
Price optimization
Setting up the prices is one of the biggest challenges for every business. It determines margins, the number of clients, and simply the attractiveness of your offer. To do it right, you need to carefully monitor all of the marketplaces and online stores, including both – you and your competitors. Of course, to always be updated with what's going on in every channel, you will need to hire a bunch of employees keeping an eye on the situation nearly 24/7.
Using the web scraping technique, you can do it without any effort, and the effect and accuracy of data will exceed your expectations. By building a price monitoring tool based on data extraction you can:
collect the information about your competitors across all online channels, quickly and without any effort
be informed asap each time the price changes and be able to optimize your offer immediately
track the efficiency of your promo campaigns, both yours and your competitors, and optimize your strategy accordingly.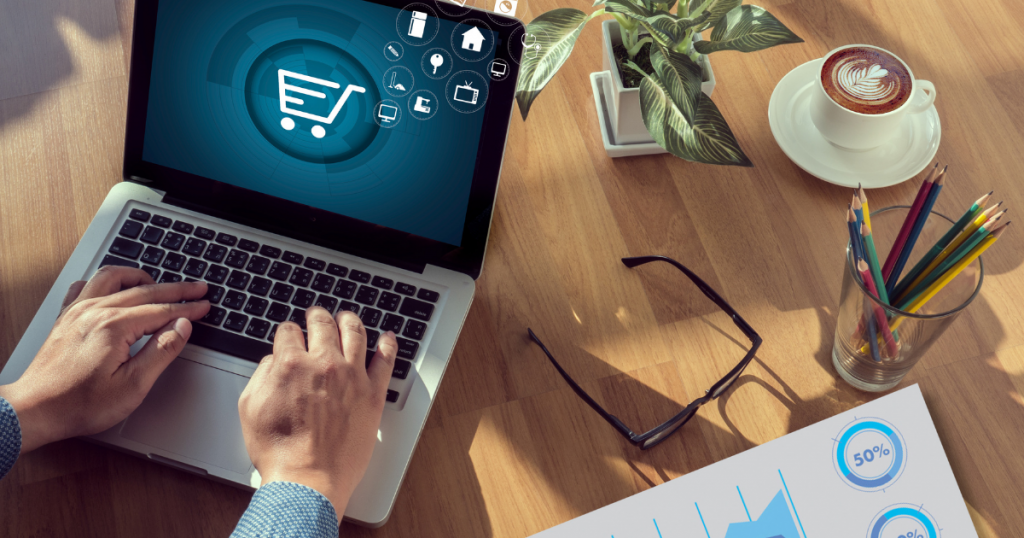 Competition monitoring
Of course, business is not only about pricing. According to Stax Insights research, only 18% of customers consider the price as the most important decision-making factor in their purchasing process. Web scraping can also help you to find all of the other criteria important for your consumers and provide your audience with improved services.
Using web scraping to get to know your competitors can also make your offer more accurate and attractive. With data mining tools you can take a closer look at your rivals' product portfolio, user experience, delivery services, and payment methods. Once there is a new product launch on the market or changes in the strategy, you will be updated right away. In this way, you will also be able to predict the trends to make wiser business decisions and to stay competitive.
SEO and content optimization
Web scraping is also excellent for improving your content strategy. You don't need to do it by scrolling Google search results pages. You can simply scrape the data and receive great ideas for blog posts and also outrank your competitors by using accurate SEO phrases. The tool can help you to understand why and how your competitors search for information online, and how you can improve your content marketing strategy to increase the visibility of your channels. In this case, data extraction will provide you with tips on how to choose attractive topics, adjust keywords and prepare post descriptions to attract a bigger audience.
Listings building
And the last but not least, web scraping can provide you with all types of data listings you can only imagine. For instance, data extraction can be used by real estate agents who search for relevant information such as price per square meter in target locations or apartments' availability. In this way, they can receive a full picture of the market and be updated with all available deals. At DMA Labs we already have experience with such projects – you can find more details on our main page.
The next example of using web scraping for data listing is preparing the overview of vehicles for auto dealers. We prepared a full case study about using data extraction in this industry, which you can find here in our blog post: How to Become an Auto Dealer in 5 Steps?. Moreover, web scraping can be also helpful for HR agencies searching for the latest open job positions, travel agents looking for the hottest flight or accommodation deals for their clients, and so on. You can go on with multiplying the examples of how web scraping can be used to collect online data for your business.
To learn more about web scraping and building scraping bots, feel free to contact us. We will be happy to present to you this tool and share with you some insights into how it can improve your business.