Auto dealing has been one of the leading American consumer goods sectors for many years. Although it slightly slowed down after the 2008 recession, it is still expected to grow by 2% from 2018 till 2026, which means over 90 000 of new job positions*. If you're considering entering this industry, follow our guide and learn how to become a modern auto dealer step by step.
Why to become a car dealer?
The first reason for kicking off with an auto dealing business is compensation, which in general is higher compared to many other sectors. A car dealership owner earns nearly $98 000 annually, on average**. Moreover, since 2008 earnings of employees working in the industry has been steadily increasing. Choosing this profession means flexible work schedule, which is a major advantage for many aspiring entrepreneurs. Operating in the sector also comes with a number of opportunities to interact with other people, so this type of work seems to be perfect for those who are open and sociable.
How to start importing cars?
If you're about to start your own auto dealing business, you might feel both excited and anxious. Of course, good understanding of the industry and market is a must to succeed. You will also need to comply with a number of administrative requirements, like getting an insurance and an auto dealer bond, so be prepared for some paperwork and potential obstacles. However, despite the number of rules to obey, your effort might truly pay off.
To provide you with some advice on starting your new enterprise, we prepared a few tips which might be helpful for you to kick off with. Read them now and catch a glimpse of how to build your successful car dealing business.
Create a business plan
Business plan for a future car dealer must be built of a few specific points. First of all, you need to decide on the kind of vehicles and type of sales which you're gonna deal with. New or used? Wholesale or retail? This will determine not only your target clients and their expectations, but also the type of license, business partners and entire logistics. So, do the research and consider all pros and cons to choose wisely.
To help you to figure out your major business subject, remember to carefully analyze your competitors – especially their assortment, policies and prices. Most of the valuable tips for building your business from scratch can be extracted from market data. With comprehensive analysis you will be able to set accurate market prices and margins to make your business profitable. At this stage also decide how you're going to organize your inventory, accounting, bookkeeping, customer service, employment and entire business organization.
Get your dealer license
Depending on the type of vehicles you're going to sell or import, you need to obtain proper license. You can apply for it after registering your business at the relevant state registration agency and obtaining your tax ID. Rules regarding licenses might differ depending on your country or state, so keep in mind that you should always verify them carefully.
There are a few basic auto dealer license types: for new or old vehicle dealers, wholesale dealers, brokers (those who assist people to find their vehicles) or distributors. There is also a special license for auto recyclers, meaning those who buy used cars to then sell their parts and accessories. To obtain the license, you will most probably need to receive a location approval, to pass examinations, have your criminal background checked, purchase insurance policy, sign a surety bond and pay necessary fees.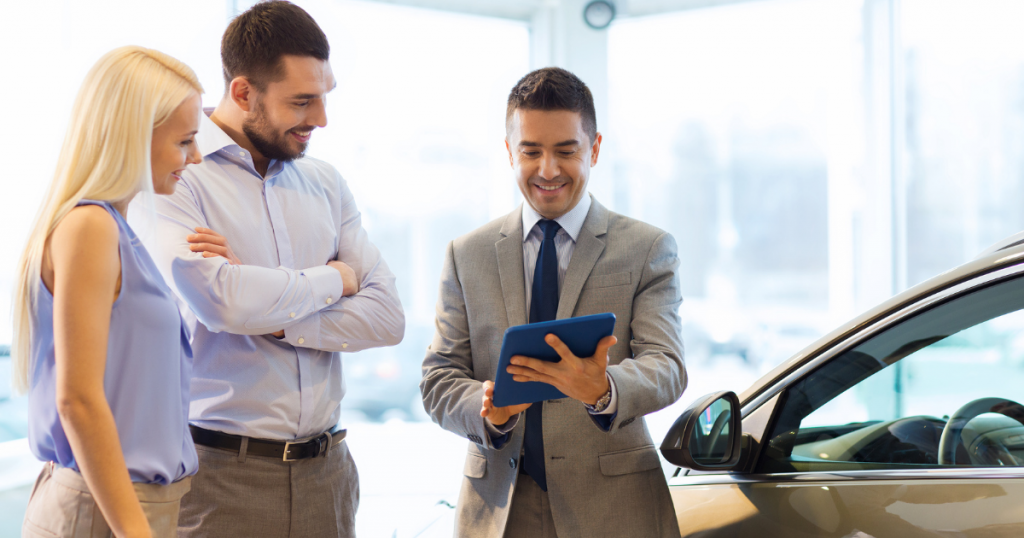 Choose a shipping company
If you wish to start import car dealership, you will need to start a cooperation with a shipping company. The shipping cost is crucial for such business, as ii usually determines the profitability of the operations. So, it is important to prepare precise calculations and choose wisely. Consider also the location of ports, as their distance from the destination point will influence the delivery time.
If you're going to import cars from USA to Europe, transport by sea will be the most cost-effective. There are two basic types of shipping:
Roll-on, Roll-off – this method is dedicated to shipping cars. It's cheaper than a container, but your vehicle has to be in running condition. You are not allowed to place any personal items in the car and you would need to share the keys to the vehicle with port workers.
Container – in container shipping, you can load some items into the car. However, do not pack the vehicle tight, as it may increase the shipping cost which is based on weight. Although a bit more expensive, this method is generally safer than the previous one.
Also keep in mind that your car needs to be prepared for shipping. It must be cleaned until it shines as new, not only due to consumer, but also agricultural reason. It should also be almost out of gas or diesel and delivered to the port at least a few days before shipping. Do not forget to discuss and check the details with your agent.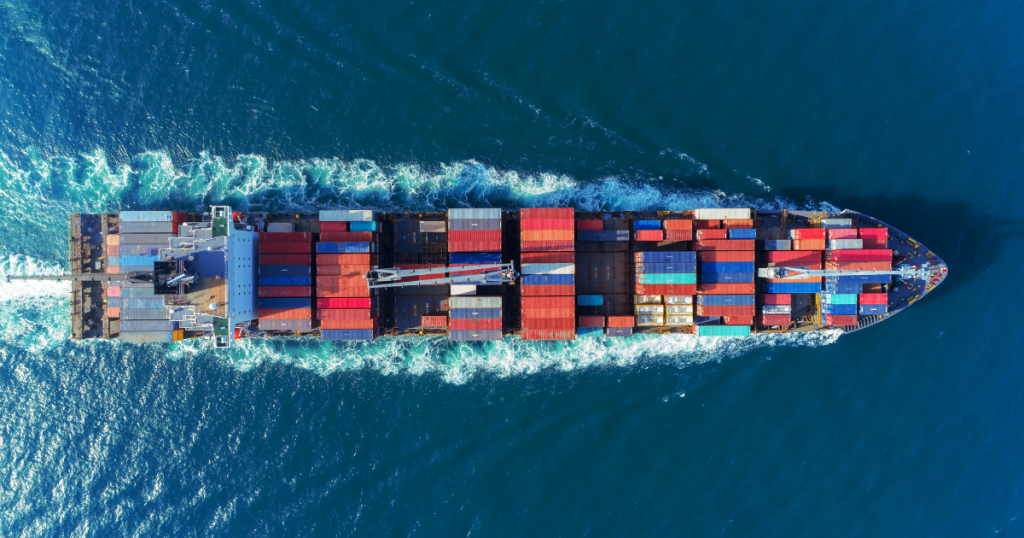 Build a website
Once you have your core business organized, it's time to reach your consumers and seek your first deals. One of the available and excellent market tools which might strongly contribute to your marketing is a website. It is recommended especially for retail dealers and brokers who deal with B2C consumers.
Website creates a number of opportunities for advertising your business. For instance, you can start writing a professional blog, using SEO, social media or Google advertising and other creative ways to reach clients online. However, remember to keep your website aesthetic, attractive and user-friendly – such factors strongly influence purchasing decisions.
Search for the top deals
Running a website is an excellent way to announce your business to the public. However, to be effective, it must be regularly updated with the latest offers. Manual searching and placing them on the website is enormously time-consuming, and in this way you may never reach some of the hottest deals.
So, how to effectively search for the best cars online? There is a solution that may strongly support your business and significantly improve the whole process. To keep your website updated and full of relevant offers, you can use web scraping technique. It will not only provide you with the top deals, but also automatically publish them on your website. With this method you can search for cars across all kinds of online sources without tedious manual work. Let's see the example of how it web scraping can actually improve your car dealership business.
Case study
One of our clients was importing vehicles from the USA to Europe. First they were searching for the deals manually across American platforms and advertising them on their website. However, the whole process was extremely time-consuming and kept them away from the activities crucial for their business development.
To improve their efficiency, we created a web scraper which was automatically searching for top deals across American websites (with craigslist.org as an example). All of the scraped deals were meeting criteria of the client's choice, like vehicle price above $10 000, only from private owners publishing their phone numbers. Such offers were then automatically sent to the client's website and then regularly updated. With this technique the company managed to advertise nearly 8000 deals each day and significantly increase the efficiency of their work.
At DMA Labs we support car shipping business owners by building web scraping tools supporting their businesses. Modern data scraping services might be revolutionary for many companies struggling with huge manual workload. If you feel like you're in need of releasing some resources and saving time on your operations, feel free to approach us. We are able to create unique data mining tools which will significantly improve target aspects of your business related to data collection and analysis.
* Source: https://work.chron.com/
** Souce: https://www.comparably.com/salaries/salaries-for-car-dealership-owner