We've already waved goodbye to the times when real estate deals were announced mainly on paper. As the 21st century has brought a real revolution to a number of industries, real estate also takes advantage of online advertising. The pace of finding investors and buyers is rapidly increasing thanks to modern Internet tools. Let's catch a glimpse of how web scraping can be used to improve the efficiency of searching for housing deals.
Data scraping for real estate
According to the NAR research, 92% of buyers search for houses on the Internet, and no less than 51% of real estate transactions are started online. In the highly competitive market and with such a huge volume of data available in various formats, there's simply no other option than to use technologies in order to collect information. This obviously is an opportunity for everyone who's familiar with web scraping. This technique allows searching for deals automatically, without manual browsing of thousands of websites. To learn more about this solution, read how to use web scraping in business.
Thanks to web scraping services for real estate your database or website can be always updated with top deals. The data will be collected automatically on a daily or weekly basis. Obviously, it will help you to become more competitive in the market.
How to scrape data for real estate?
Regarding real estate deals, you can collect data such as:
price
sale price
location
size
property type
agent information
seller profile
parking spaces.
Data scraping brings a number of benefits and opportunities. If you're an agent, it will help you to keep your website constantly updated. It will make your offer more reliable and authentic, which will significantly improve the quality of your services.
Moreover, thanks to web scraping you will be able to transform chaotic data into a structured format, for example CSV, XML or other of your choice. This will make it easier to analyze and compare in order to make accurate investment decisions.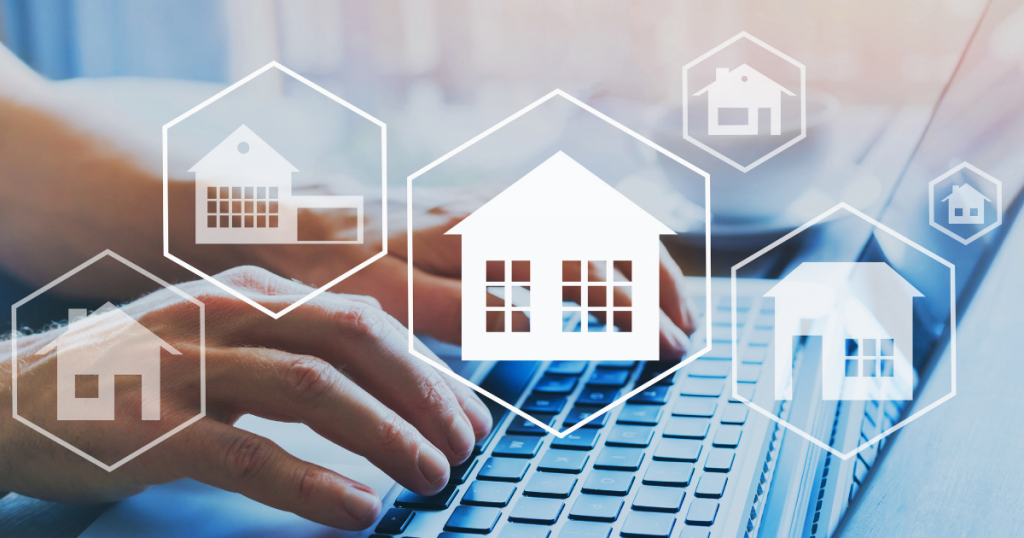 Use cases of web scraping in real estate
There are several ways of using data scraping in real estate. Depending on the business goal, it can be applied in:
Aggregators
Such platforms are most commonly based on web scraping technology, indeed. In this case, it's the only available solution that enables keeping such websites updated with deal offers coming from various sources.
Monitoring competition
Web scraping allows to automatically collect and analyze pricing data and react immediately to all market fluctuations. This helps real estate businesses gain a competitive advantage.
Collecting data, observing trends and analyzing historical information help to predict market direction. Based on this, investors and agents are able to make more accurate tactical and strategic decisions in order to increase the ROI.
Identifying opportunities
By gathering market information, web scraping helps to recognize opportunities. In fact, many investments are done blindly. With web scraping which collects accurate data, decisions can be more grounded.
Calculating rental income
The profitability of the real estate business depends on the balance between rental fees and maintenance costs. So, having detailed and updated data about market prices is simply invaluable. Calculating income with relevant information can make the business adjusted to market reality and more profitable.
Creating interesting content
As we already agreed, most real estate deals are starting online. However, to attract buyers to the agent's website, there is still some work to do – such as creating valuable content. Using online platforms is a great way to interact with clients and motivate them to purchase. With web scraping you can search for the most interesting and trending topics across the Internet, and based on this prepare an efficient content strategy.
Web scraping for real estate – case study
At DMA Labs we've recently prepared a script collecting prices from the top 10 real estate Polish websites. In this project we monitor properties from both primary and secondary markets on a daily basis, including parameters such as average price per square meter, total price, location, size and agent info. We've also created an interactive map where average pricing areas are indicated with a specific colour, which makes deals-hunting even easier.
Thanks to this, our client can find the most profitable deals on the Polish market, in every location, without doing tedious, manual and long-lasting research. Because of frequent map and data updates, the client can be sure that the information is always relevant.
To learn more about web scraping for real estate, its benefits and opportunities, feel free to contact us. We will be happy to provide you with more information and share with you more of our successfully completed projects.